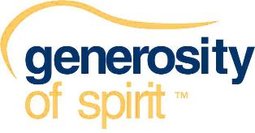 Generosity of Spirit™ and Professional Award 2021 Recipients
AFP Calgary and Area Chapter recognizes the many individuals, families, groups and businesses who demonstrate the spirit of philanthropy through outstanding contributions of time, talent, leadership and financial support. The Generosity of Spirit™ Awards provides the opportunity to acknowledge and celebrate these philanthropic leaders that make a difference in our community – whether the community is local, regional, national or international.
Generosity of Spirit™ Awards are a vital component to the National Philanthropy Day® celebrations in Calgary & southern Alberta. This day provides an opportunity for non-profit organizations, professionals, volunteers, service organizations and others in the community to acknowledge and showcase their philanthropic partners.
We are proud to invest in the communities where we live and operate. Since inception, we've committed over $30MM and thousands of employee volunteer hours to various community causes. Our contributions focus on three main areas:

• education;

• health, safety and environment; and

• community infrastructure

We also believe in getting involved in the community through volunteerism. Last year, over 85% of our employees spent time volunteering in their communities. Employee giving is also encouraged through our annual employee donation program where employees are given up to $500 to support organizations they're passionate about.

Craig Bryksa, President and CEO

Crescent Point Enregy
Corporate Philanthropist
Crescent Point Energy
nominated by Brown Bagging For Calgary's Kids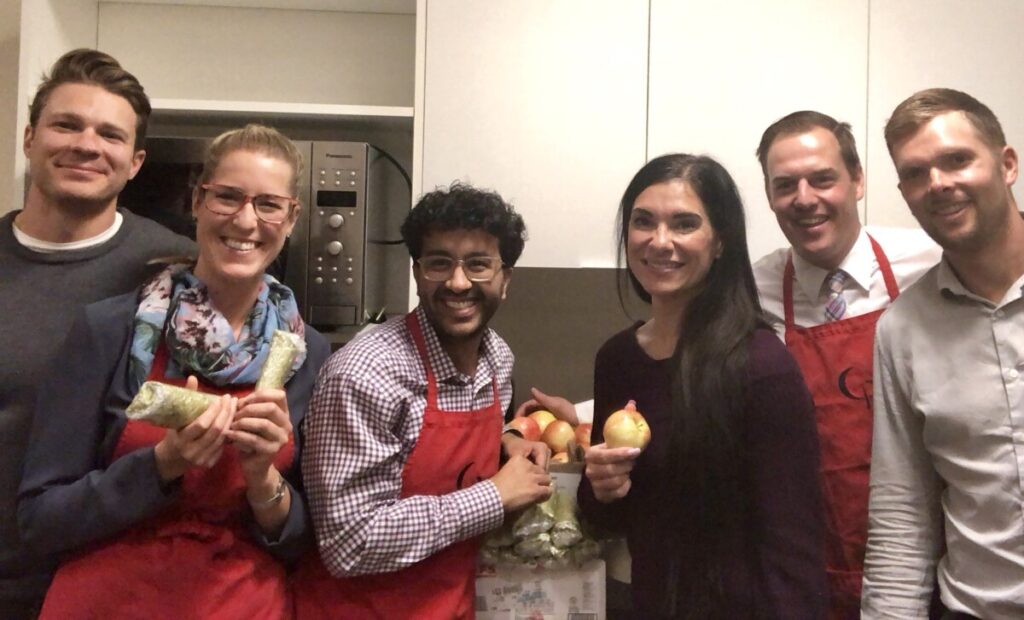 Crescent Point Energy is an astounding, innovative corporate leader in the communities they serve. Their focus on education, health, safety, environment and community infrastructure is at the core of every community initiative they are part of. Their long-term commitment to the community is expansive by supporting amazing organizations such as STARS Air Ambulance, the Weyburn and District Hospital Foundation, Inn from the Cold, Calgary Zoo, TELUS Spark, Ronald MacDonald House, Children's Cottage Society, Alberta Children's Hospital and of course Brown Bagging for Calgary's Kids (BB4CK).
But Crescent Point Energy is so much more than that. They are an unwavering, loyal, hardworking friend you can count on to be there for you when you need them. They are the friend that will ask how they can help and then support you in ways you never even dreamed of.
Crescent Point's community support comes in many different forms. They have been generous financially to the community with over 30 million dollars dedicated to supporting organizations and initiatives who really need it. Crescent Point also has an army of amazing volunteers who give of their time and expertise to the organizations they support. Crescent Point volunteers are like no other. Employees roll up their sleeves and get the job done. From harvesting vegetables, gathering food donations, facility maintenance and yard work, grocery shopping, preparing and delivering meals, answering phones and organizing fundraisers they are there to serve in any capacity that is needed.
Specifically, Crescent Point has been an essential community partner for BB4CK since 2012. One of Crescent Point's most shining community commitments is in their support of employee groups who make lunches for students at local schools. Before the pandemic, Crescent Point coordinated all aspects of this endeavour for two high schools in Calgary. From purchasing food, preparing and personally delivering lunches directly to these schools each day, they were outstanding. During COVID restrictions, Crescent Point generously re-purposed funding for its brown bagging in-house lunch program to support at home learners with grocery gift card support. Even though their in-house program has not been able to resume during the pandemic, Crescent Point's financial and volunteer support has stayed strong. Just last month a group of Crescent Point volunteers, with one day's notice, jumped in, rolled up their sleeves and helped at the BB4CK main kitchen to make sure lunches went out on time that day.
Annie Desrochers who is the vice principal of St Anne's (One of the schools that received lunches from Crescent Point) says: "It is important to us that our youth are aware that the employees within this company use their personal time, early in the morning to make various lunches and ensure our students have something to eat so that they can have success in their studies. Over the years we have seen a great improvement in terms of student attendance and we are truly grateful for Crescent Point's contribution to our student's success. Their dedication to our school community goes above and beyond expectation. From the staff and students at ST Anne Academic Center we wish to thank them for their efforts".
And says Bethany Ross, executive director at BB4CK, "Crescent Point has been an outstanding partner in feeding kids for many years. We're so grateful for the impact they create and the amazing contribution they make in our community!"
Crescent Point Energy has helped our community through this pandemic and has been the loyal supporter many organizations have needed especially during these uncertain and challenging times. We are so lucky to have such a loyal, dedicated friend in our community. Thank you, Crescent Point Energy!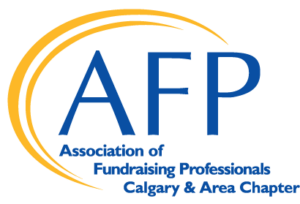 Presenting Sponsor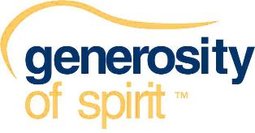 2021 National Philanthropy Day® and Generosity of Spirit™ Awards Luncheon
November 16th, 2021, 11:30 am to 1:30 pm
Congratulations to the 2021 Generosity of Spirit™ and Professional Award Recipients