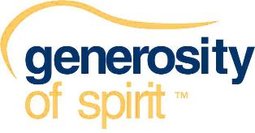 Generosity of Spirit™ and Professional Award 2021 Recipients
AFP Calgary and Area Chapter recognizes the many individuals, families, groups and businesses who demonstrate the spirit of philanthropy through outstanding contributions of time, talent, leadership and financial support. The Generosity of Spirit™ Awards provides the opportunity to acknowledge and celebrate these philanthropic leaders that make a difference in our community – whether the community is local, regional, national or international.
Generosity of Spirit™ Awards are a vital component to the National Philanthropy Day® celebrations in Calgary & southern Alberta. This day provides an opportunity for non-profit organizations, professionals, volunteers, service organizations and others in the community to acknowledge and showcase their philanthropic partners.
I wish to thank you for the opportunity to tell you why myself, Guy Blasetti and the Blasetti Family support St Mary's University. I strongly believe in a Catholic, equal to all education from grades 1 -12 and to our university degrees. It is through education primary secondary and university that we can make a difference. The Blasetti family was brought up on catholic education environment from our Grandfather Andrea Blasetti to my Father Guido Blasetti and to me Guy Blasetti and my siblings, children and grandchildren. They instilled the importance of education and of giving back to support our own communities. We will continue to uphold and support catholic education for all our lives. I have been involved at St Mary's college and university since I think 1995. With the Education Fund Raising Committee with Leo Bunz and then we continued the fund raising for McGivney Hall and the upstairs education classroom renovations. Even the actual purchase of the church from the United Church to a Catholic Church. Then we raised money for other renovations like the roof, interior renovations, chairs, stained glass windows, and the bookcases. As a Blasetti Family, we are committed to serving the communities we live in including St Mary's University. We will continue to support the growth of Education for all people.

Guy Blasetti
Philanthropic Family
The Blasetti Family
nominated by St. Mary's University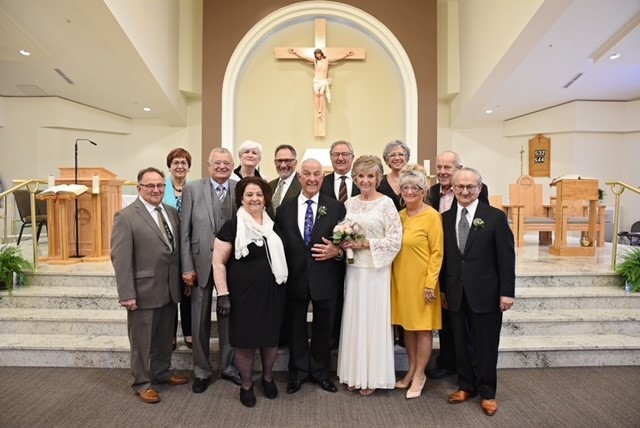 The Blasetti family – Guy, Raymond, Andrew, Patricia, Laura, Ernie, and Philip – are all passionate philanthropists, supporting various charities, including St Mary's University. 
They were engaged in the initial planning for St. Mary's, and were heavily involved in working towards the vision of a Catholic liberal arts and sciences university that is now the reality of St. Mary's University.
They all supported the creation of the Guido & Julia Blasetti Bursaries to honour the memory of their parents who instilled in them the value of Catholic education and the importance of giving back to support local communities. Their sister Laura also created the Albert and Laura Tysowski Bursary which is supporting students in need. The entire family continues to uphold and support many local charities and are ongoing champions in their work to bring Catholic education for all into our communities.
The leadership and financial support demonstrated by the Blasetti family was instrumental when St. Mary's hosted a successful Festa Italiana – a fundraising dinner event that raised over $10,000 for scholarships and bursaries. The event inspired many in the Calgary Italian Community to support the University.
Their continued presence and participation at our two annual events, the St. Mary's University Golf Tournament and the President's Dinner has ensured the University continues to offer scholarships of excellence for deserving students.
They build community and it is especially true for their engagement with St. Mary's University where they are true "friend-raisers".
Thanks to the Blasetti family, St. Mary's University has been able to foster many influential relationships in Calgary, including the Calgary Italian Sportsmen's Dinner Association and the Calgary Juventus Sports Club who are sponsors and committed supporters of many St. Mary's initiatives.
St. Mary's University has been fortunate to have 3 generations of the Blasetti Family engaged in volunteering , and serving on committees for the McGivney Hall Fundraising Initiative, the University's Founding Members, and the Golf Tournament, just to name a few. Their enduring commitment to St. Mary's University has been foundational in establishing St. Mary's as a leader in post-secondary education.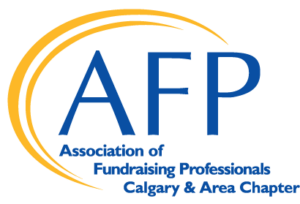 Presenting Sponsor


2021 National Philanthropy Day® and Generosity of Spirit™ Awards Luncheon
November 16th, 2021, 11:30 am to 1:30 pm
Congratulations to the 2021 Generosity of Spirit™ and Professional Award Recipients