Coffee & Conversation (April 8)
8 April 2021
@
8:00 am
–
9:00 am
MDT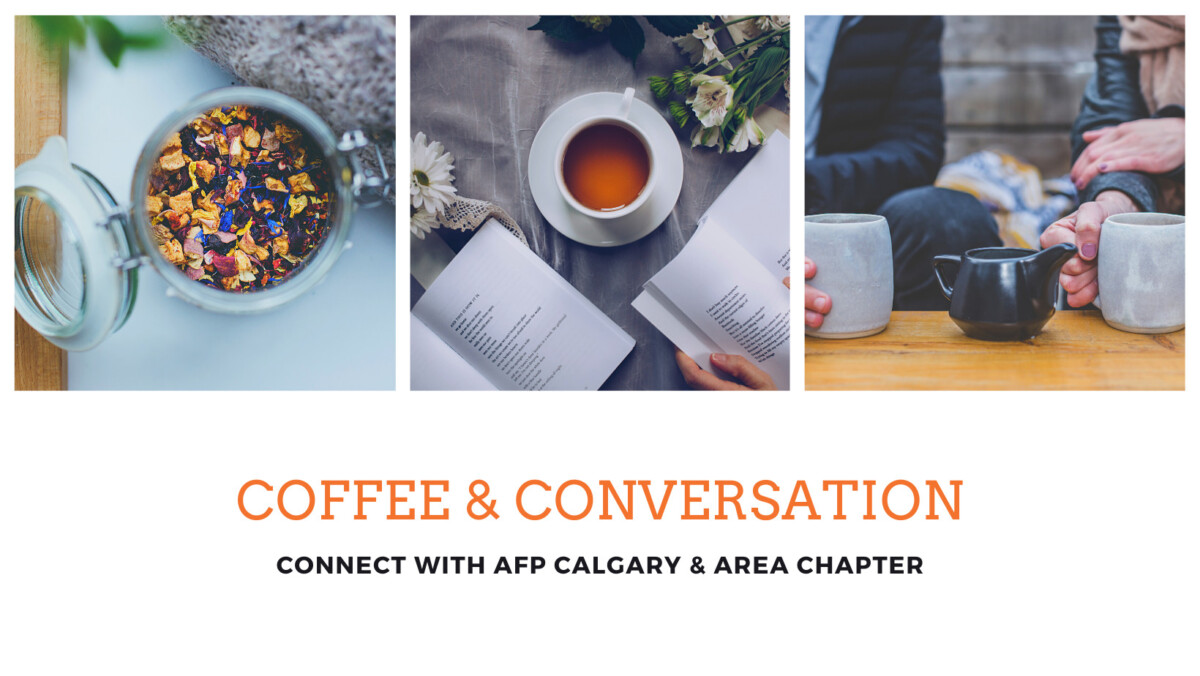 Join AFP's Coffee & Conversation. Its your lively, invigorating and morning wake-up to talk all things non-profit, fundraising, or whatever else is on your mind. It's a safe place for you and your fundraising colleagues from across the sector to connect and chat, generally without a specific agenda (though feel free to come with a topic, issue or concern that you'd like to get some group input). We often enjoy both large group chit-chat and smaller breakout rooms, and hope you start your work day having made a new connection or sparked a new idea! Join us, it's free to attend – but you do need to register in advance.
PROPOSED THEME: IWITOT (I Wish I'd Thought of That) – if you've seen something interesting or innovative being implemented somewhere, let's share and chat about if it would work for you, your organization, or here in our community)
The Zoom link will be sent to you upon registration.
Coffee & Conversation (April 8)