Calgary Compass: 2022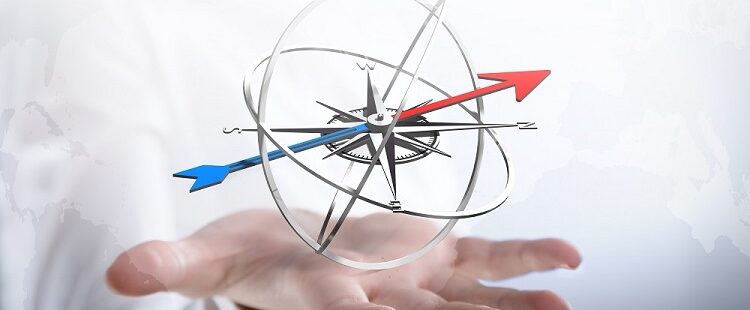 AFP Calgary & Area Chapter presents Calgary Compass on May 11 , 2022
Join AFP Calgary & Area Chapter for Calgary Compass 2022, in person at Fort Calgary!
Enjoy these great presenters;
The rise of giving intermediaries, the changes in donor behaviour, the power of artificial intelligence, wealth concentration and the opening of global marketplaces are offering an equal opportunity to do nothing or make real internal change to your program to be part of the future of fundraising.

Perhaps the rapidity and multi-faceted layers of change have been just what we, as a sector, have been waiting for or needing to move the needle on community mobilization and giving? Or perhaps we are terrified? The pandemic has shifted, magnified and amplified so many things – how will we cope? Better yet, what must we do to uncover the opportunities being presented by the myriads of changes?

We have heard for years about the coming trillion dollar wealth transfer, data driven decisions and donor fatigue, and now we have new competitors like corporate do-gooders and the family next door hosting a "go fund me" continue to emerge. Well, it's time we acknowledge the disruption, and take steps to get on-board. Scott Decksheimer will host a session to discuss some of these topics – what you can do to take action.
Many organizations spend more resources trying to acquire new donors, than they do harvesting the fruits of existing relationships. Relationships that have been built over years, possibly even decades, with people who are already committed to the long-term success of your cause. Why are these loyal donors so often overlooked?

In this session, presenter Ron Smith will walk you through the process of turning your existing Mid-Level donors into a stream of Major Gift Donors. Ron will share what motivates Mid-Level donors and will include practical techniques to help you turn this untapped treasure trove of generosity into long-term sustainable revenue for your organization. Come prepared to be challenged by what you think you know about Mid-Level donors.
In their session, Crystal and Kirk will look at predictive revenue, the methodology used at STARS. Using small tweaks to metrics, we not only were able to better understand donor behavior in a number of ways, but we were also able to create accurate projections. Using robust metrics that more accurately reflect typical donor behaviour, you can better budget, evaluate, and understand the different donor cohorts in your system. We will talk about the ways that we used metrics to model behavior in both the annual giving and lottery programs, and how we used that to raise more money
Major donors have very specific stewardship and recognition requirements that are often buried in the gift agreement and can be forgotten until it is time to report back to the donor. My goal was to create a more visual and easier way to plan our stewardship activities for each major donor, assign responsibilities and track our progress. Join Gabriela as she explores stewardship plans that will make your donors sing!
Through the lens of more than 125 conversations with social profit leaders on the industry-leading podcast, The Discovery Pod, Doug shares critical lessons of leadership. From what keeps leaders up at night, fundraisers moving into the CEO role, launching and saving languishing campaigns, preparing for leadership and founders who would never do it again, the exhilaration and the agony of sector leadership is on full display. Doug presents the essential 10 takeaways from four years of conversations with CEO's of national health care organizations, to ED's of local grassroots advocacy groups – and how to apply them to our lives and work.

Join this engaging, fun, and surprising journey into what makes our sector leaders tick.
Most Canadians hold their net worth in Assets, including property, retirement funds and other investments, yet our tendency is to ask for a gift from their smallest pool of funds – their income. In this workshop we will discuss how a Major Gift Officer can integrate proven strategies to encourage much larger and more strategic gifts of Assets, for the mutual benefit of your organization and your donor. In the process, you will also be strengthening the foundation of an effective bequest-based legacy giving program tailored to the unique philanthropic environment of the (hopefully) post-pandemic era.
Registration includes lunch. Held on-site at Fort Calgary. No charge for parking
Networking & Registration begins at 8:00 am
Opening Plenary – 8:45 am
EARLY BIRD pricing EXTENDED to April 30th
AFP & CAGP Members: $150.00 plus GST
Non-Members: $180.00 plus GST
Get your tickets early! After early bird pricing ends, prices are:
AFP & CAGP Members $180.00 + GST
Non-Members: $210.00 + GST
72 people are attending Calgary Compass: 2022
Who's coming?
72 people are attending Calgary Compass: 2022