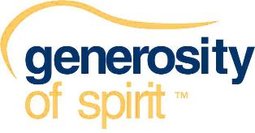 Generosity of Spirit™ and Professional Award 2021 Recipients
AFP Calgary and Area Chapter recognizes the many individuals, families, groups and businesses who demonstrate the spirit of philanthropy through outstanding contributions of time, talent, leadership and financial support. The Generosity of Spirit™ Awards provides the opportunity to acknowledge and celebrate these philanthropic leaders that make a difference in our community – whether the community is local, regional, national or international.
Generosity of Spirit™ Awards are a vital component to the National Philanthropy Day® celebrations in Calgary & southern Alberta. This day provides an opportunity for non-profit organizations, professionals, volunteers, service organizations and others in the community to acknowledge and showcase their philanthropic partners.
"The TransAlta Retirees have been active in the Calgary community for well over 20 years and made significant contributions toward enhancing the well-being of people in-need through over ten community service projects. The Retirees established an organization referred to as "POWER" (Projects Organized with Energetic Retirees) to help with the organization and funding of various community service projects. As a member of this group, I take satisfaction and pride to work alongside with retirees that care so much about their community and through this participation one becomes energized to do even more for our community groups in need. Volunteerism is critical in serving people and groups in need in our Calgary community; this makes for a better community."

Fred Ritter, TransAlta Retirees (POWER)
Philanthropic Group
TransAlta Retirees
nominated by the Calgary Food Bank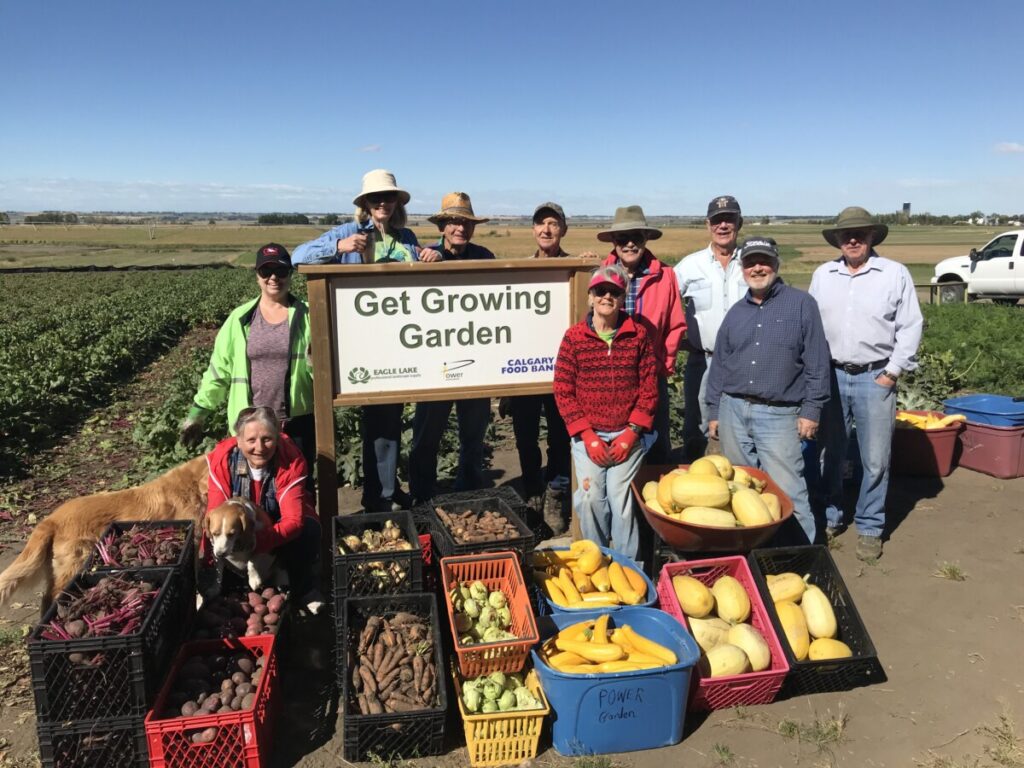 POWER, an acronym for Projects Organized With Energetic Retirees, truly does convey the drive this volunteer workforce of retirees has and the zeal they demonstrate for all the tasks they undertake. Spawned in a workplace culture which emphasized customer and community service, for over 25 years this group of TransAlta retirees has taken on a wide variety projects to help those in need throughout Calgary and the surrounding area. Projects have include bi-annual Tim Horton's Children Ranch cleanups, Drop in Centre clothing drives, meals for Ronald McDonald House, highway cleanups, Poppy drives, knitting for cancer patients, new born and under privileged, house painting for low income seniors,…. just to mention a few. Since its inception in the 90's, it is estimated the POWER volunteers have donated over 190,000 hrs serving our communities. Humbly, Fred Ritter, POWER's current chairman, is quick to point out the social and emotional benefits the volunteers get in maintaining contact with old workmates and making new acquaintances at the same time as helping worthy causes throughout the city.
Since 1999, the Calgary Food Bank has been privileged to be the recipient of large annual donations of fresh garden vegetables from the POWER Gardens. Over this 22 year period, these volunteers have grown and donated to the Food Bank 526,000 lbs of potatoes, beets, carrots, onions, kohlrabi, zucchini and spaghetti squash. In order to accomplish and sustain this amazing feat, over the years POWER leaders built a network of partners and suppliers who make significant donations to help plant, maintain and harvest these gardens.
In 2020, Covid-19 either shut down or severely restricted most charitable activities in the city. At the same time demands on the Food Bank increased and supply lines became constrained. To the surprise and delight of the Food Bank however, in the spring of 2020, POWER and one of its suppliers, Eagle Lake Professional Landscaping Supply entered into discussions about establishing a new garden at Eagle Lakes' sod farm east of Strathmore. This partnership added 1 acre of irrigated prime farm land to the POWER gardeners' inventory and promised to more than double POWER's donation of vegetables in the coming years. This plot has been named the Get Growing Garden and has far exceeded all productivity expectations producing a bumper crop in 2021 totaling 58,920 lbs of much needed fresh produce for the Food Bank. When combined with POWER's other 2021 gardens, their Food Bank donation of fresh produce totaled 76,640lbs!
At a this particularly difficult time where lockdowns and restrictions severely strained our ability to adequately serve those in need, the POWER volunteers not only found ways to sustain their Food Bank donations, they also formed an alliance that increased their annual donation by almost 300%! POWER's dedication so serving their community truly embodies the spirit that is celebrated through National Philanthropic Day and we are pleased to celebrate their achievement with receiving the Outstanding Philanthropic Group award!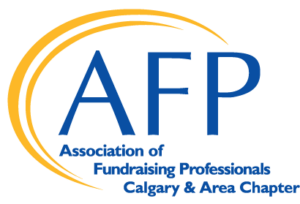 Presenting Sponsor


2021 National Philanthropy Day® and Generosity of Spirit™ Awards Luncheon
November 16th, 2021, 11:30 am to 1:30 pm
Congratulations to the 2021 Generosity of Spirit™ and Professional Award Recipients