Nominations open for the Hazel Gillespie Community Investment Leadership Award
14 June 2022
@
8:00 am
–
7 September 2022
@
11:30 pm
MDT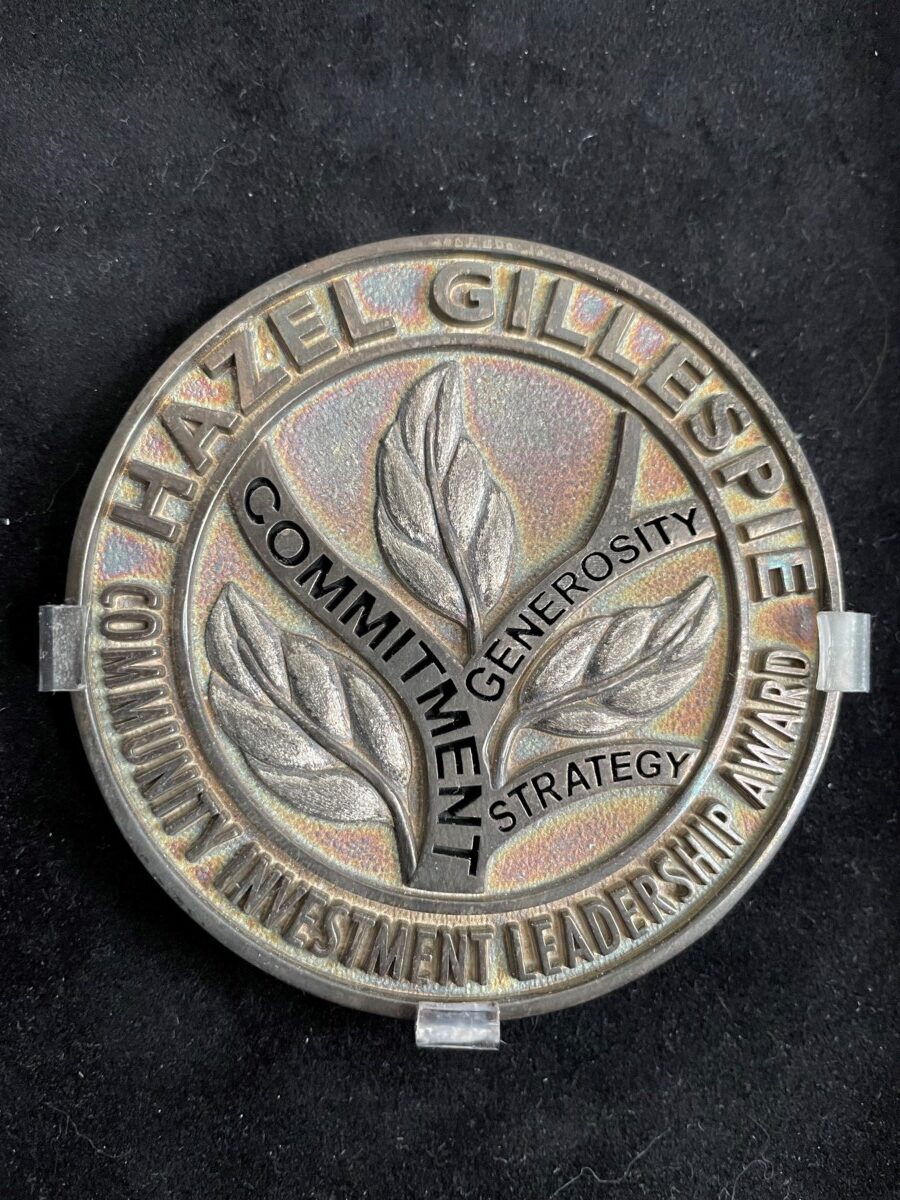 PLEASE NOTE… THE DEADLINE FOR 2022 NOMINATIONS HAS BEEN EXTENDED TO WEDNESDAY, SEPTEMBER 7th, 2022
Nominations are now open for the 2022 Hazel Gillespie Community Investment Leadership Award. If you know of that awesome Community Investment person who has made a difference for your organization, we urge you to nominate them for this impactful award. You will find the link to the nomination form on the homepage. The deadline for applications is extended to midnight, September 7th, 2022.
Hazel Gillespie was responsible for creating and implementing Petro-Canada's (now Suncor) Community Investment strategy for nearly twenty years at the time that this award was established in 2009. This award recognizes Hazel's extraordinary contribution to the creation and development of the community investment profession in Calgary, in Canada and internationally. It perpetuates the values and aspirations of Hazel and those working in the discipline, to become strong leaders themselves and support community investment practitioners.
The symbol of the Hazel Gillespie Community Investment Leadership Award (HGCILA) is a beautifully crafted sterling silver medallion. The inaugural award was presented to Hazel in 2009, on National Philanthropy Day in Calgary. In addition, each recipient will receive an educational scholarship valued at $2,500 Cdn., thanks to the generous contributions of the donors to the Hazel Gillespie Community Investment Leadership Award Scholarship Fund held and managed by The Calgary Foundation.
The Association of Fundraising Professionals – Calgary and Area Chapter will steward this award together with members of the Calgary Community Investment Council and the HGCILA organizing committee. Nominations are accepted annually and adjudicated in order to choose recipients who best emulate the three qualities synonymous with Hazel's significant contributions: commitment, generosity and strategy.
Nominations open for the Hazel Gillespie Community Investment Leadership Award