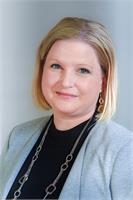 Welcome to our Chapter's relaunch of the Pipeline. The AFP Calgary & Area chapter's newsletter hopes to keep you informed on issues that are important to our sector, and keep you in touch with members and organizations in a virtual networking world.
Perhaps by the time you are reading this, it will have warmed up from the bitter cold. We have been fortunate to have an unusually warm winter as the Covid-19 pandemic continues. We are nearing the one-year anniversary of when we began to realize just how serious, widespread, and dangerous Covid-19 could be. Much of 2020 passed in a blur of lockdowns and lifting of restrictions, followed by lockdowns which we are starting to again see lifted. Vaccinations have been developed, but the roll-out has not been going quite as quickly or smoothly as we'd all been hoping for. And then there's the political dramas that played out for our American neighbours. We've not been without our own political dramas, but if there's one thing that we can learn is that Albertans are passionate about our parks and our mountains, and a whole lot of people passionate about something can and do make a difference.
Like everyone, we have adapted, embraced, and become accustomed to the 'work from home' model, and while we do not look forward to rush hours and commuting, we do look forward to being together, in person, again. In the meantime, we are delighted with the programming we are offering over the next several months to provide you with virtual lunch time learning, alongside networking and connection building. Check out our morning Coffee & Conversation or after work Beer & Banter sessions. Both are free and fun – so I urge you to join us!
We are working hard to keep our members up-to-date and connected. In addition to the bi-monthly newsletter, we have a new website (afpcalgary.ca) and the newly launched Fab Four – that gives you the quick highlights of what you need to know.
Of course, fundraisers everywhere embrace the donor pipeline as one of the 'tools of our trade' and it is our intention to provide you with information, events and connections to resources to further develop your toolbox. We hope The Pipeline and the new website both become a frequently visited part of your toolbox.
Stay safe and stay healthy. Continue to take care of your loved ones and stay connected to your colleagues, friends and family. Enjoy the inaugural issue of the re-launched Pipeline, and we look forward to "seeing" you at an AFP event soon!