Nominations are now open for this year's award. Please visit the website: www.hazelaward.ca for full details and the Nomination/Application form.
Please note the deadline is August 25, 2023
Leanne Courchesne – 2021 Hazel Gillespie Community Investment Leadership Award Recipient
Leanne is a shining example of a great Calgarian who exemplifies Hazel Gillespie's high ethical standards, commitment, and dedication to her community. Leanne has dedicated her life to helping others succeed and through her outstanding and collaborative leadership, she created an inclusive environment at Cenovus Energy which raised the bar of community investment in this city, province, and nation.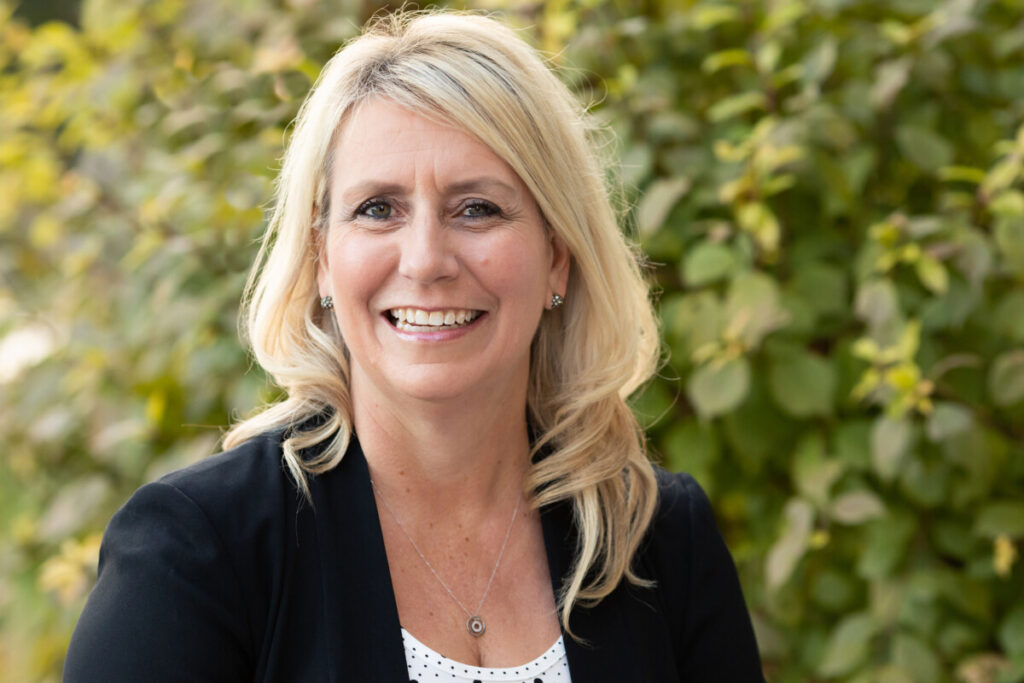 With over 20 years of experience in the industry, Leanne generously donates her time and effort to the not-for-profit sector, using her expertise to strengthen relationships, connect like-minded organizations, enable and facilitate networks, and make important ties with what is going on in our communities.
Currently serving as a Director on many local and provincial boards Leanne is passionate about building the capacity of many community organizations by providing leadership, governance, and evaluation support.
As a Director on the Board of Directors of YouthLink Calgary Police Interpretive Centre Leanne always provides visionary leadership while striving for systemic change in the industry. Through her creativity and determination, Leanne has been able to successfully address the needs of the community and bring others together to achieve outstanding results.
Throughout her time with Cenovus, Leanne worked with Executive, Sustainability, Safety, Operations, HR, and Meetings & Events to consistently integrate community investment and involvement opportunities at all Cenovus social and business events. She consistently led the way in new strategic visioning, looking beyond financial resources to consider how to make the best use of her team's assets, expertise, and relationships.
Leanne is an incredible Community Investment Leader and Calgary is lucky to have such a dedicated and kind individual committed to positively impacting our community.
At the Calgary Police Youth Foundation, we are honored and privileged to not only work alongside Leanne but to get to know her and appreciate her values. It has been said that a leader is one who knows the way, goes the way, and shows the way and in our minds, Leanne Courchesne shows the way for others to follow and we appreciate her very much. We asked Leanne how she felt about receiving the Award and she told us "I am honored to receive this special award in Hazel Gillespie's name – a dedicated community investment professional and true pioneer in corporate citizenship whom I was fortunate enough to meet. I was humbled to be nominated and especially thrilled that the Calgary Police Youth Foundation wanted to recognize me in this manner as they hold a special place in my heart. I have always said that I have the best role in the world – to be able to build strategic partnerships, creative relationships and connect communities for social impact."
Well done Leanne, you deserve this great recognition!
You can watch a video before National Philanthropy Day, here: https://youtu.be/IvUacm1uy_w
Joanne Mercer – 2020 Hazel Gillespie Community Investment Leadership Award Recipient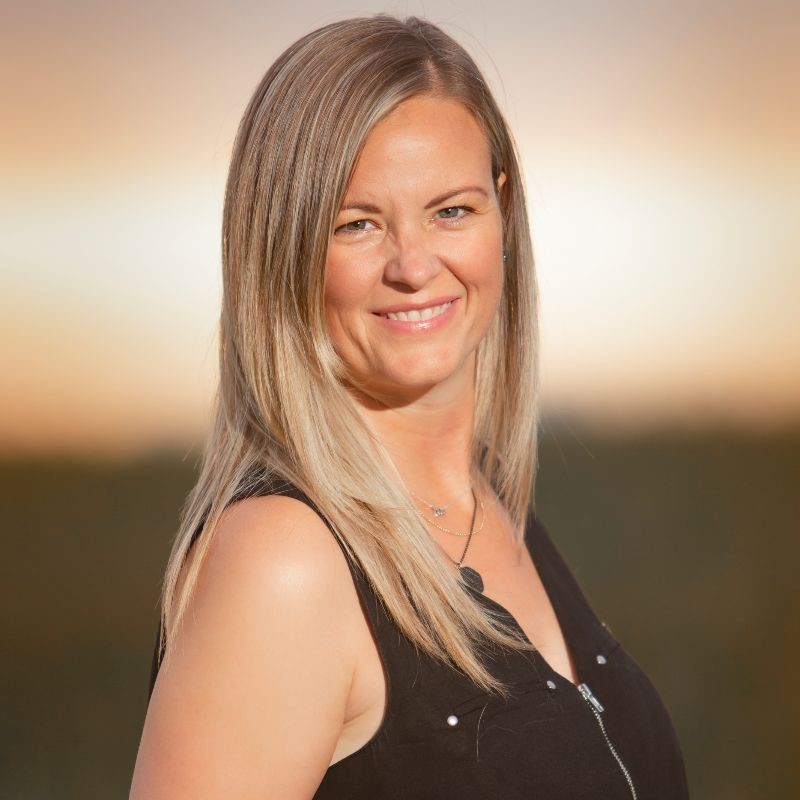 It's a blessing to have a mentor and an honour to win an award, but the appreciation that comes with winning an award named after your mentor feels indescribable. Just ask Joanne Manser, senior advisor, community investment, who is the 2020 recipient of the Hazel Gillespie Community Investment Leadership Award
Joanne started working for Petro-Canada in 2005 in Communications, when Hazel Gillespie was the company's director of community investment. It didn't take Hazel long to notice Joanne's potential for making an impact in the company and community. Joanne then joined the Community Investment (CI) team, which she has been a part of ever since.
In 2008, people from the community investment, fundraising, and non-profit sectors developed an award to recognize characteristics Hazel demonstrated: generosity, strategic thinking and commitment. Sadly, Hazel passed away from cancer in 2012, but served on the award's selection committee before her death. The committee continues to review nominations annually.
This year's nominees were a high-calibre group to assess. As the selection committee narrowed their choices, one committee member remarked that she couldn't believe Joanne hadn't won already. But Joanne's not receiving the award earlier was partly a case of spending so much time on the committee herself. That commitment was deemed a "very Hazel thing to do" and became one of the factors that ultimately led the committee to choose Joanne.
"I clearly remember the event where we came together to celebrate Hazel and the creation of this award. If you were to tell me then that I would become a future recipient, I'd have had a hard time believing you. How could I ever be compared to Hazel and her legacy?" asks Joanne. "When I reflect on my career, Hazel is a constant thread. She showed me what it means to work with and alongside community, and I will be forever grateful that she took a chance on me – leading to the relationships and lifelong friendships I have within my work today."
When the award launched in 2009, an article in the company newsletter remarked that the way a company invests in communities and the impact of those investments depends on the skill, strategy and heart of CI professionals. From that publication through to today – from Hazel through to Joanne – that sentiment remains true.
"It didn't take long for Jo to become a critical member of our new team after the merger," says Cathy Glover, retired director of Suncor Community Investment. "I watched her move from someone who was working the process to someone designing it. I am incredibly proud of the leader she has become."
In reference to SunCares, Joanne's nomination highlighted that she worked to understand what's important to employees. "Working with others, she focused on surfacing tensions with the historical program to better understand employee motivations, touchpoints, emotional responses, and opportunities," says Kim Nordbye, manager, Suncor Energy Foundation and community investment. "The result is an international program strategically aligned to Suncor purpose and values, providing flexibility and choice."
Typically, Joanne would receive her award at the Association of Fundraising Professional's Generosity of Spirit ceremony. However, like many events in 2020, the ceremony has been postponed. For now, AFP has been celebrating philanthropy on Twitter, using the hashtag #AFPCalgaryhereandnow.
This award for Joanne as a Suncor representative follows the 2019 celebration where Suncor was named Outstanding Corporate Philanthropist.
Hazel Gillespie Community Investment Leadership Award – 2023