There are close to 200 members in our Chapter and many more supporters. In this regular feature of the Pipeline, we will introduce you to long-serving members who have shaped the profession and the Chapter. Our Finders will introduce you to some of the newer Chapter members and people you may meet in one of our upcoming events
Member Profile – Finder:
Tyler Wiebe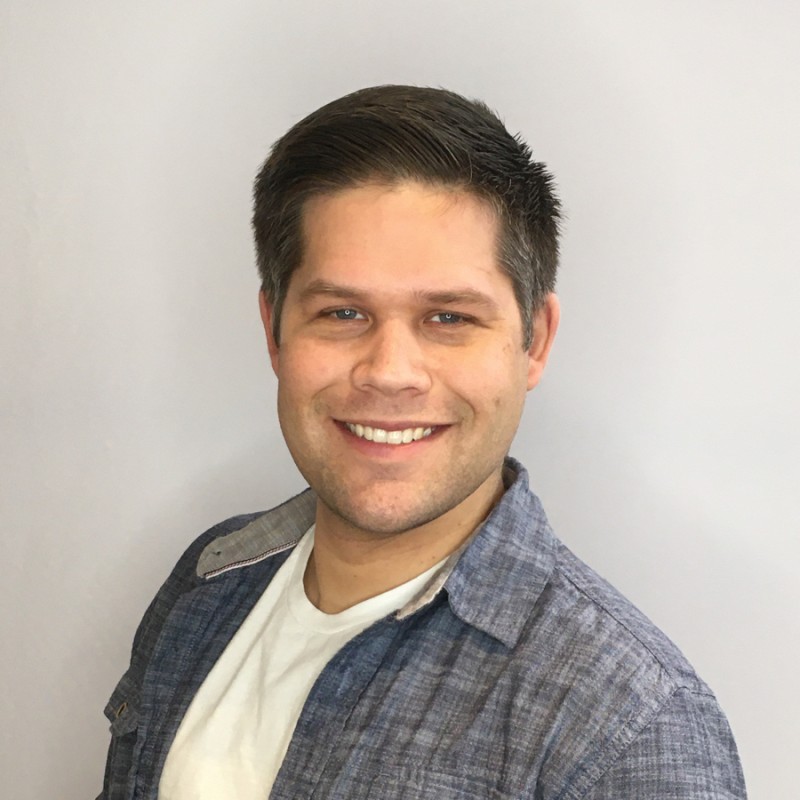 Our "Finder" Member Profile features someone you may not know yet, so here's your chance to get acquainted. Tyler Wiebe is Donor Relations & Development Officer with the STARS Air Ambulance. He joined STARS in August, 2019. Tyler joined the Chapter's Professional Development & Advancement committee September, 2020 and has been a great Host of the popular Coffee & Conversations and Beer & Banter Virtual Networking sessions.
Here's what we learned from Tyler.
How did you come to fundraising and how has the road been so far?
As a bit of background, I am from Warman, Saskatchewan and I attended the University of Saskatchewan. My early ambition was to head into some form of business, but as I pursued those opportunities, it felt like there was something missing… I wanted a career where I could help people. That led me to the College of Education at USask where I met my wife, Megan.
I came into this sector in two ways that managed to converge in my favour. I met Phil Levson through my wife and he was the first person I met who talked about having a career in fundraising. In parallel, I had also been diagnosed with a deteriorating liver condition which would ultimately lead to a liver transplant. After that surgery I became involved with Canadian Liver Foundation in Calgary; first as a volunteer and that lead to a job within the organization. While at Canadian Liver, I got involved with Social Venture Partners' Fast Pitch event. I was partnered with Derek Bechthold as my coach. Derek became a mentor and friend, and he really inspired me to pursue fundraising as a career.
So far it's been very interesting. It has been quite eye-opening, especially coming from a smaller shop to STARS, a much larger organization. It was evident to me that the entire sector and this profession is tasked with leading and making systemic changes. You understand that perspective when you work in the sector, but not everyone sees and appreciates it. That, to me, really adds to the importance of the profession.
2. What has been your most memorable moment so far?
I am an ambitious person and so the professional achievements have been very memorable. Receiving those initial 5, 6 and 7 figure gifts have been high points. Ultimately though, the most profound memories are of the people who have been helped along the way.
3. What encourages you and motivates you every day in your job?
My personal life experiences are key to my motivation. I understand how important it is to be supported in life and death situations. I am continually inspired by the kindness and generosity of people. I love helping people. And it also helps that I am achievement driven.
4. Tell us about the value you find in being involved with AFP Calgary & Area Chapter
Networking is one of the greatest values of AFP and our chapter. You meet experienced, knowledgeable people who have been doing this for a while. Everyone is so willing to help and support. And the continual learning of new things. I've been inspired by the speakers. I remember my first program event back when we were meeting in-person was with Leitha Cosentino speaking on Leadership – I was hooked. I also had a great experience as a mentee in the AFP Mentorship program under Shone Thistle and Bethany Ross as the mentors.
5. When you're not working, what do you like to do?
My top priority is spending time with my family, my wife and son Logan. I play a bit of basketball and hockey. I also spend time on personal and professional development. I enjoy exploring the world, and hopefully will do that again soon!
6. How has COVID changed your work? As we begin to pull out of the pandemic, will you see any long-term changes?
My work changed drastically. First thing, since March 2020 my entire team had to work from home. Then our work shifted to more focus on donor relations, and that was all virtual meetings. We have had no in-person contact. One of the popular things at STARS are our base tours, and those have had to be curtailed due to the pandemic restrictions. They are very popular, and I look forward to when they return. There have been some changes in our team as well and its dynamics as we shifted to work from home. While it's been a time of change, it's also been a time of opportunity.
We began discussing a return to the office policy a while back and that will look different in each of our departments, anticipating a hybrid model of work from home and from office. .
Member Profile – Finder: Tyler Wiebe