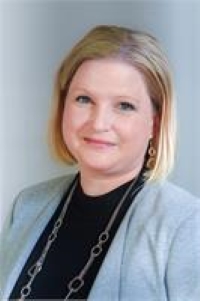 President's Message
As many people experienced within their own organizations, it was a quiet year but a busy one. Quiet for us because we couldn't have the in-person events, lunches and such that we generally do and that we also count on for our revenue. It was definitely challenging.
Going back a bit, we were fortunate to have Kara Tersen join us in February 2020 as our Chapter Administrator. And shortly thereafter we also got an office space at the Commons, a shared office facility. Things were rolling along well until the pandemic hit and everyone went to remote working. And as a result, we were able to cancel our contract with the Commons. This freed up approximately $600 per month for the Chapter, since we were not able to utilize the office space. We were able to find some savings there. We are still without an office, and as we monitor the situation we hope that we will be able to secure another shared office space like the Commons once again, when it's the right time to do so.
As Ron Smith noted in his Treasurer's report at our Annual General Meeting on June 24, 2021, we took a large hit not having our regular luncheon programs, the full National Philanthropy Day luncheon and related events. These are key components of our revenue stream and they obviously could not take place due to the COVID restrictions. We were fortunate that our PD&A team was creative and found other opportunities for our members to engage with.
We have Beer and Banter, and Coffee and Conversation for the early birds. These were quite well attended. We will continue to do these programs as they have been enjoyed by our members.
In 2020, we put out the call for the Generosity of Spirit™ Award nominations in the spring. The recipients were selected. However, when it got to the fall there was uncertainty around holding large scale events. Consequently we did not hold our regular National Philanthropy Day luncheon in celebration of those awards. Instead, we moved the Awards Luncheon into the conference – Compass: By the Stars which happened in May 2021.  Thank you to everyone who pulled that together. We thought we would do a virtual luncheon to recognize those honourees in a meaningful way, come together and tie it into the virtual conference. It went very well. Dave Kelly hosted that event, and we were happy to have him back on board.
I am also happy to say that the 2021 Generosity of Spirit™ nominations are now open. You can find the nomination forms on our website at www.afpcalgary.ca. Hopefully, you have some wonderful philanthropists in mind. I encourage you to go to the website and get your nomination in.
That's where we are right now. We continue to navigate how we can hold our luncheons to serve our members. We look forward to offering other educational opportunities such as Fundamentals of Fundraising and the CFRE Course. Those will be coming up shortly, in the fall. Please look for those. It's been a while since we've been able to offer these courses, so please watch your inbox for more details. I hope that we have a group of individuals out there that are ready to engage in these learning opportunities again.
Also at our June 24th AGM in addition to receiving the audited financial statements and approving Cremers & Elliott as our Auditors,we held the election for the coming term of office for AFP Calgary & Area Chapter Board of Directors.
At the request of AFP Canada, our term of office will be 18 months. This is to align all the Canadian Chapters board term of office to end December 31st with the end of each Chapter's fiscal year end.
I want to thank those board members who have completed their term of office and wish them well:

Derek Bechthold was our chair of PD&A. Amtul Siddiqui served as 2019/20 NPD chair, and Adriana Simon who has held many important portfolios on our board including Treasurer, Member & Chapter Services and chair of Banff Compass. Thank you for your service.

I want to congratulate and welcome the incoming board of directors

Ronald Smith, Treasurer
John Dumonceaux, Secretary
Lorie Abernethy, Past President
Bryan Goehringer, Chair – Government Relations (GR)
Cindy Ngo, Chair – Professional Development & Advancement (PD&A)
Nancy Scott, Chair – Member & Chapter Services
Sarah Hughes, Co-Chair – NPD 2021
Jason Lyver, Co-Chair – NPD 2021

I look forward to the coming term and the exciting opportunities as we move out of COVID restrictions.
I look forward to seeing our Members at our upcoming events.
From the President – June 2021