There are close to 200 members in our Chapter and many more supporters. In this regular feature of the Pipeline, we will introduce you to long-serving members who have shaped the profession and the Chapter. Our Finders will introduce you to some of the newer Chapter members and people you may meet in one of our upcoming events
Member Profile – Finder:
Whitney Bawel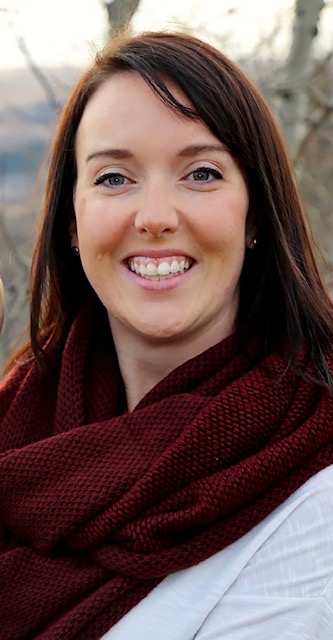 Our "Finder" Member Profile features someone you may not know yet, and here's your chance to get acquainted. Whitney Bawel is the Major Gift Officer with the YWCA Calgary. She joined the YWCA this spring after several years with Mount Royal University. Whitney is originally from the small rural town of Hickson, Ontario. She is a graduate of the University of Guelph with a BA in History and Geography. Teaching was her first career ambition, but she had an early exposure to fundraising and that had an impact in her career path. AFP Calgary & Area got to know Whitney when she volunteered with the Chapter's Professional Development & Advancement committee for the May 2021 COMPASS conference.
Here's what we learned from Whitney.
How did you come to fundraising and how has the road been so far?
Whitney started fundraising in 2006 for her alma mater, the University of Guelph, as a student caller. Anyone who has worked in post-secondary will know how valuable these roles are. Whitney worked as a student caller and supervisor for about three and a half years and made many good friends during that time. During her time at university, she spent a couple of summers in Calgary and loved the city. After graduation it seemed like Calgary would be a great place to live. She accepted a position working on the Weekend to End Women's Cancer and the Ride to Conquer Cancer. Whitney explored other career paths, but realized that her passion was education, and she enjoyed fundraising – so why not put the two together. That took her to a position at Mount Royal University where she joined the Alumni & Development team and stayed for nine and a half years. Whitney progressed steadily, starting in administration and moved into Prospect Research, a great foundation for building her career. She moved into Annual and Leadership giving, where she got her first taste of major gift fundraising. "It was truly a terrific learning experience at Mount Royal." This spring, she accepted a position in Major Gifts with YW Calgary.
Whitney's career in fundraising is one of the most focused, she followed her passion and stayed committed to the non-profit sector and fund development specifically. While she's learned so much, she knows there is so much more to learn. "The road has had its challenges, but it has been fun."
Moving from post-secondary to YW Calgary has been a significant and exciting change. "I'm new to the social services sector and the organization, so there's a big learning curve and everyone has been extremely helpful."
What has been your most memorable moment so far?
Whitney categorizes two memorable moments. First was the experience of achieving her CFRE credentials. She was 7.5 months pregnant which added its own set of challenges to writing the exam.
In practice, her most memorable moment, so far, was her first major gift which came at Mount Royal and that was an amazing experience. "It was inspiring to help the donor achieve something she really wanted to do, in memory of someone who was very important to her. It was a lovely experience building this relationship and seeing the impact of the gift, both for the donor and for the students at Mount Royal."
What encourages you and motivates you every day in your job?
"Above all, believing in the cause. The organization's core values align with mine. Every day you want to do your best for the organization and the people they serve; be that students at Mount Royal or the women and families at YW. And of course, the donors; I want to help them make an impact through their philanthropy. It is motivating to be the connector between the donor and the organization."
Tell us about the value you find in being involved with AFP Calgary & Area Chapter
AFP Calgary & Area got to know Whitney when she volunteered with the Chapter's Professional Development & Advancement committee for the May 2021 COMPASS conference. This fall she was asked to be on the Generosity of Spirit committee to select the honourees for 2021.
"It was really lovely; meeting the people on the committee and reading the submissions. Reading the stories was amazing. There is just such wonderful philanthropy going on in Calgary."
"The information I get from AFP has helped with my career and led me to getting my CFRE. I particularly enjoy the Beer and Banter, and Coffee and Conversation sessions. These events are great for the community it creates and the network of colleagues you can reach out to for help and advice."
When you're not working, what do you like to do?
I have two small children, so the majority of my time is with them and my husband. We try to get out of the house and do things, especially in the winter, like skating and tobogganing. When I do get the odd time alone, I like to go for walks and listen to podcasts. Especially with COVID, walking is a great way to still connect with friends and get some fresh air.
How has COVID changed your work?
Early in the lockdown it was tough. My husband and I were both working from home alongside the kids. Donors were very understanding of the challenges of working at home and the challenges of juggling little ones and working. But it motivated me to seek out resources and find a network of colleagues online. I was able to expand my fundraising knowledge and meet fundraisers from outside of Calgary.
A few closing words from Whitney for fundraisers starting out …
Reach out to people. The Fundraising community is very welcoming and open to sharing advice and answering any questions you may have. There are great free resources you can read, and free webinars to attend. The Fundamentals of Fundraising is a great course. It was my first course in fundraising and it was a real eye-opener into how big the field is and how much there is to explore and learn.
Member Profile – Finder: Whitney Bawel