There are close to 200 members in our Chapter and many more supporters. In this regular feature of the Pipeline, we will introduce you to long-serving members who have shaped the profession and the Chapter. Our Finders will introduce you to some of the newer Chapter members and people you may meet in one of our upcoming events
Member Profile – Founder:
CHERYL HAMELIN, CFRE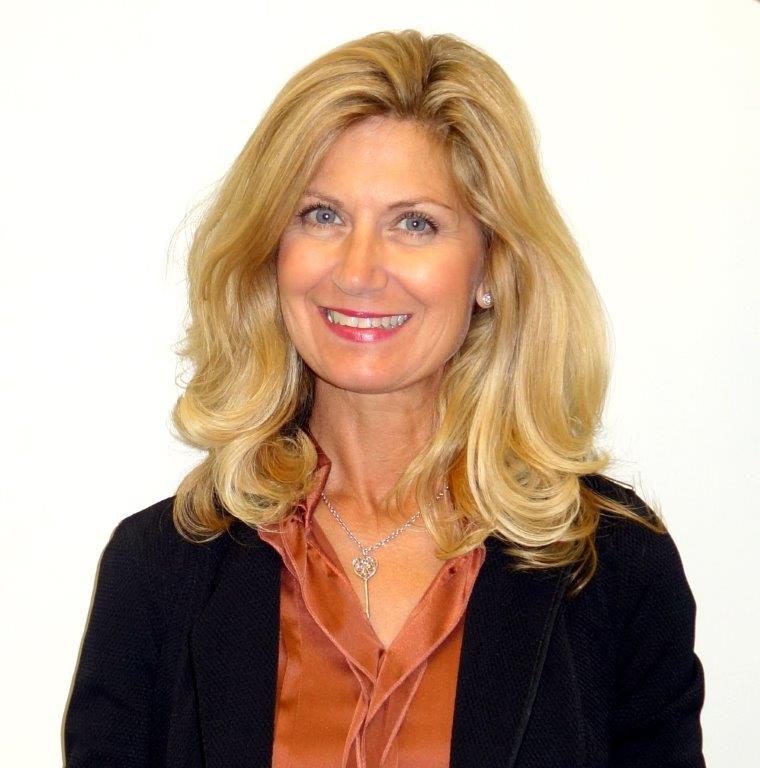 Cheryl Hamelin has been a member of AFP Calgary & Area Chapter since its early days as part of the National Society of Fundraising Executives (NSFRE). Cheryl is originally from Saskatchewan, and has called Calgary home for several years.
Over her 30 year career she has served many important organizations and institutions locally and nationally. At the University of Calgary, Cheryl has held Director of Development roles in the School of Public Policy, the Faculty of Law, the Haskayne School of Business and the Faculty of Social Sciences between 2000 and 2011. As Executive Director of the Resolve campaign, she led a team of senior fundraisers to complete a $90 million capital campaign. Previously, Cheryl spent six years with Junior Achievement of Southern Alberta, serving as Vice-President, Development before moving on to the role of Chief Development Officer for JA Canada.
Cheryl's love of fundraising and communications has pushed her to the forefront of both major gift fundraising and strategic planning. Cheryl is a proud University of Saskatchewan graduate and holds her professional fundraising accreditation, CFRE. She has been actively involved with the Association of Fundraising Professionals (AFP) both in Calgary and nationally since the Calgary Chapter's inception in the early 1990's – serving as AFP Calgary and Area's President in 200102, and as Philanthropy Day Co-chair in 1998. Cheryl was named AFP Calgary's Outstanding Fundraising Professional in 2015.
Cheryl currently sits as a member of the Board of Foothills Academy and the McMahon Stadium Society. She previously served on the Board of the Calgary Handi-Bus Foundation, Hope for Healing Children with Autism Society, the Calgary French and International School, and the Mount Royal College Not for Profit Degree Program.
Cheryl has delivered presentations focusing on development, communications and volunteer resources at national and local conferences and seminars. She also served as a faculty member for the AFP First Course in Fundraising and the Survey Course for CFRE Accreditation.
She is currently the Executive Director, Faculty Development, University of Calgary. Cheryl is married and has three children. Cheryl spoke to the Pipeline from her home in Calgary. Here's our conversation:
What were your early career ambitions?
Going into university I believed that I wanted to be in a 'helping" profession; I was considering social work. I started at the University of Saskatchewan in a Family Studies program, but after a year I transferred to Business and Marketing after developing a curious interest in consumer behaviour. I was very interested in how people make decisions about how and where to allocate their resources.

After graduating from the U of S, I started work with the Elizabeth Fry Society learning about courts and the prison system. I was involved on the program side, but that was where I got my first glimpse at fundraising. On the periphery of my program work I learned about non-profit organizations, the grants they receive and the advocacy they become involved in. After two years, I decided to pursue law. I was accepted to the University of Alberta Law School. By the end of the first year I knew that this was not the path for me. Law can be a very solitary profession, very book-heavy and spending a lot of time in the office. It's not relationship driven. All my peers could see it too; they agreed that I was "way too energetic and gregarious to sit behind a desk to do law". So, I closed that door and found an open window at the Calgary offices of Canadian Diabetes Association. There I began to "dabble" in annual giving, grants and door-to-door canvassing. It was an eye-opener that this – raising money – could be a career!
How, and when, did you get your start in fundraising?
Elizabeth Fry Society was my first foray into the non-profit sector and provided me with a glimpse into the fundraising profession. That led me to Canadian Diabetes, and subsequently, I accepted a position with Calgary Handi-bus as their Fund Development Manager. From there I went to the Calgary Zoo and the Calgary General Hospital Foundation. Then I returned to Calgary Handi-bus as their Director of Development. I moved on to the University of Calgary, Junior Achievement of Southern Alberta, and the Resolve Campaign before returning to the University of Calgary as the Executive Director for Faculty Development.
Did you have a great awakening or "aha!" moment that changed the trajectory of your fundraising career?
That first glimpse into fundraising while at Elizabeth Fry Society was really an "aha" moment. I had not known that much about the non-profit sector, and I did not realize the role that fundraising played.
My first major gift of $250,000 for Calgary Handi-bus was a pivotal moment. I realized through that gift, that I was not asking for money, that I was matching people's passion with the opportunity to help them achieve their goal or dream. That was magic, and I was hooked.

Did you have a mentor, or someone whose advice you followed and appreciated?
I have been fortunate to have many! At Calgary Handi-bus, I met Andrea McManus. Andrea became my mentor, champion, friend, advisor; and we've been friends for over 27 years. From Andrea I learned about fundraising and I developed a love for this profession. I had a lot of mentors in our AFP Chapter in the early, formative days. It's interesting that people think that fundraisers are competitive and cut-throat; but we really help lift each other up, through collegiality and support.
Who was your favourite client or employer?
I would say they were all favourites, for different reasons. But I have always enjoyed positions where I lead a team of passionate people. I love coaching, sharing knowledge and being a mentor. It has always been exciting to see an up-and-coming fundraiser close their first big gift.
In terms of donors, I have always had a soft spot for Dick Haskayne. I worked with him when I was assisting with the naming of the business school at the University of Calgary. He taught me a lot about fundraising. He could open a lot of doors, and he was a great soundboard. I have stayed in touch with him throughout my career as I moved from the University, to Junior Achievement, RESOLVE and now back to the University of Calgary.
In hindsight, is there anything you would have done differently?
No, I don't think so. I wouldn't be who I am today if I hadn't had all the experiences I have had. However, I do wish that I would have gone back to University and learned about the business of Philanthropy. I could have expanded my theoretical knowledge at a time when I could put it to good use. So much of philanthropic decision making is similar to consumer behaviour. There is both an art and a science to it – matching people's passion with opportunity to create impact is exhilarating and humbling at the same time.
You worked with JA for some time; do you see JA as a way to get emerging leaders into the non-profit sector, and into fundraising specifically?
That's an interesting question. Fundraising takes a very entrepreneurial mind-set which is one of the tenants of Junior Achievement. A lot of the skills like negotiating, story-telling, debating, people skills, building an argument are what JA fosters and they are important skills for fundraisers.
What got you involved with AFP?
Andrea McManus. In the early days when the Chapter was forming we had coffee klatches. There were great people that we could chat with and bounce ideas around. I remember some of those names like, Steve Hoscheit, Brian Duclos, Dree Thomson-Diamond, Joan Black, and Susanna Cameron Creighton. I remember that we were concerned that our Chapter would be "gobbled-up" by AFP, but affiliating with them was the best thing we ever did.
One of the greatest strengths we build in our profession is resourcefulness – the passion and diligence to figure stuff out. That's how AFP helps – it provides us with incredible resources and allows us to connect, connect, connect.
Get a membership and get involved. Join a committee. Nothing will help you more in your career than being involved with AFP and our Chapter. The same goes for CFRE.
What inspires you now?
You know, it's still the same thing! The magic of finding a donor, getting to know them so you can delve into their passions. In the case of a business, finding out their challenges. Then matching them with an opportunity to meet their needs. Matching the donor's interest to the philanthropic opportunity. In my 30 years in the profession I have had few "no's" It's either not now, not that amount, not that opportunity. It's important to maintain the relationship so that then when it is right, you are ready to present the right opportunity. Never, never be afraid to ask. If a donors says no, they are not saying no to you as a person, they are saying it's not the right time or project for them.
Any wise sage words for the people coming up the ranks in fund development?
Find a mentor, someone you trust and admire. Self-study; read the classics like Rosso, and get the theory down. That is never a waste. Learn as much as you can. Volunteer for things. Join things.
Be seen, meet people and grow your network.
Member Profile – Founder: CHERYL HAMELIN, CFRE