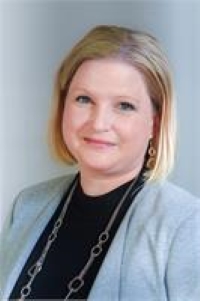 It's a busy time of year… so I hope you'll take a moment during your holiday break to read through this holiday edition of the Pipeline. There's great information on upcoming events, two illuminating profiles of our members, and our gratitude to the many sponsors and supporters of this year's events.
There was a lot to be grateful for in 2021.
It was a very busy year for our Chapter as we hosted both the 2020 and 2021 Generosity of Spirit Awards through the convenience of Zoom. We commissioned a new glass award by Firebrand Studio artist Julia Reimer for each of the Generosity of Spirit Outstanding Philanthropist awards. The 2020 GOS awards were presented on the second day of our virtual Compass by the Stars conference. The two-day conference brought speakers from around the world to Calgary including Karen Osborne, Lynne Wester and Mazarine Treyz. Tony Myers hosted a plenary panel with three women from Buenos Aires, Russia and Africa bringing insights on international fundraising. Melody Song from Berlin, Brent Barootes from Victoria and Lyn Royce from Ontario made this year's Compass truly coast to coast.
Our sponsors at both of these events made an incredible impact to our attendees. Thanks to our sponsors from Compass: Presenting sponsor – Fundraise Up, Fairfield Watson, Event Fluent, Global Philanthropic and ViTreo for their support. ViTreo became our Presenting Sponsor for National Philanthropy Day 2021 and our Generosity of Spirit Awards Luncheon. Once again the Calgary Foundation continued to support our awards with the Doc Seaman Individual Outstanding Philanthropist award. And our thanks go out to Dave Kelly for hosting our awards programs, and Great Events catering for delivering lunches to almost 200 individuals for each event. Our technical team at Event Fluent kept everything running smoothly throughout both events and we are grateful for their expertise in the emerging world of digital events.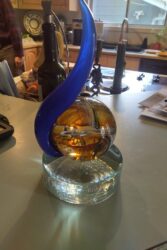 I would also like to take this opportunity to thank the many organizations who take the time and effort to submit nominations of their incredible donors for the Generosity of Spirit Awards. Each year we hear the incredible stories of the work going on in our community. We feel an incredible amount of pride in our city and Calgarians who truly make this a wonderful place to live and work. We owe that to YOU for you continued support of this campaign. Thank you!
We want you to know that we continue to update and improve the nomination process for the Generosity of Spirit awards, so please check out our website for the 2022 nomination packages that will be available in early spring.
As we enter yet another year under the blanket of COVID-19 and it's all too many variations, we know that we much find a way ahead. How do we enter the next year after a challenging 2021? We have the confidence that we have both the knowledge, and the inspiration, to forge ahead and be better? First, by grounding ourselves in the real, tangible information that has been collected in the areas of donor motivation, leadership and gender in the workplace that can serve to empower all of us in creating a healthier and more just workplace and society tomorrow. The Chapter is here to help and support you throughout the months ahead. Our program committee has a tremendous line up of luncheons for the coming year. We will be hosting Calgary Compass, our one-day fundraising day on May 11, 2022. And our two networking online sessions – Coffee & Conversation and Beer & Banter will continue, as always free to join in on these inspiring conversations.
We are also building on the IDEA programs – the commitment to inclusiveness, diversity, equity and access in our profession. To that end, I hope you will consider joining us as a volunteer for a program, a committee or our board. The rewards are tremendous.
On behalf of all of us at AFP Calgary & Area Chapter, we wish you the best of the holiday season and a successful year ahead.
Stay safe and stay healthy. Continue to take care of your loved ones and stay connected to your colleagues, friends and family.
Enjoy the holidays and find the time to rest, relax and rejuvenate.
See you in 2022!
Marni
From the President – December 2021